GL Voice Solutions Inc. is an independent telecommunication firm, specializing in auditing communications bills, including Cloud Management, data services, billing errors, refunds and consolidation services. We have a strong background in implementations, data network design, project management and system procurement.
We use a TEM software solution, which provides usage tracking, bill auditing, bill organization, inventory reports, and much more. Lower your monthly telecom expense savings range form 20% to over 80%!
Our main focus is to drive down your cost of carrier services, review and auditing of telecommunications services being provided. GL Voice Solutions provides an Auditing service that works with any carrier: ATT, Verizon, Windstream, T Mobile, ATT wireless carriers, cellular, landlines (T-1, T-3), SIP ,VOIP, Hosted , Cloud ,Centrex, POTS, MPLS, Broad Band Services , data networks etc… The money we can save your company goes towards your bottom line; our service audits your current carrier, verifies usage, rates, taxes, and tariff, and confirm that the final costs match your contract; however, getting what you were sold, is usually not what you pay for. If errors are found (and they usually are) we will apply for refunds and have the errors corrected.
Unlike most companies, or telecom agents. GL Voice Solutions audits while you are under contract and only benefits from you, our client, and does not take money from carriers or venders. Our average client, after working with GL Voice Solutions, is saving 20-65 % off their original bill – in some case even more. We work with companies with 10-950 million+ in revenue, single or multiple locations, and we also work globally. Contact us for a No Obligation consultation.
Get your no-obligation consultation now!
Or call us at 800-388-9088

GL Voice Solutions Inc.
was founded in 2003 to help businesses with their voice and data communications. Since our inception, we have helped businesses from a broad spectrum of sizes and industries lower and control infrastructure costs and successfully deploy communications technology solutions.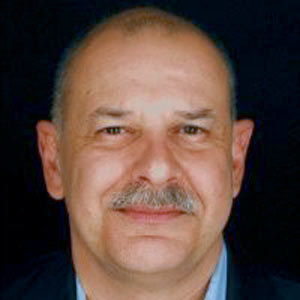 Gary Lisbon
President & CEO
Gary Lisbon has been a strong and reliable business partner for his clients, saving them hundreds of thousands of dollars over the years.
Gary gained telecom experience from working with top telecom companies, with over three decades experience in the field.
Gary is an avid believer in doing the job right that suits the customer's needs best. He doesn't go out of his way to up sell you options, instead, he focuses on your needs and cost saving measures wherever possible. In the end, he produces results that surpass expectations.
✉
PO Box 71
Gilbertsville, PA 19525
☏
800-388-9088
Fax: 610-327-3834