GL Voice Solutions Inc. is an independent telecommunication firm, specializing in auditing communications bills, including Cloud Management, data services, billing errors, refunds and consolidation services. We have a strong background in implementations, data network design, project management and system procurement.
We use a TEM software solution, which provides usage tracking, bill auditing, bill organization, inventory reports, and much more. Lower your monthly telecom expense savings range form 20% to over 80%!
Our main focus is to drive down your cost of carrier services, review and auditing of telecommunications services being provided. GL Voice Solutions provides an Auditing service that works with any carrier: ATT, Verizon, Windstream, T Mobile, ATT wireless carriers, cellular, landlines (T-1, T-3), SIP ,VOIP, Hosted , Cloud ,Centrex, POTS, MPLS, Broad Band Services , data networks etc… The money we can save your company goes towards your bottom line; our service audits your current carrier, verifies usage, rates, taxes, and tariff, and confirm that the final costs match your contract; however, getting what you were sold, is usually not what you pay for. If errors are found (and they usually are) we will apply for refunds and have the errors corrected.
Unlike most companies, or telecom agents. GL Voice Solutions audits while you are under contract and only benefits from you, our client, and does not take money from carriers or venders. Our average client, after working with GL Voice Solutions, is saving 20-65 % off their original bill – in some case even more. We work with companies with 10-950 million+ in revenue, single or multiple locations, and we also work globally. Contact us for a No Obligation consultation.

SCTC Consultant Code of Ethics
Since its founding in 1976, the members of the Society of Communications Technology Consultants International (SCTC) are required to be independent and are restricted under the SCTC Code of Ethics from selling any product or service other than independent services. Every consultant member must sign annually renewing and reinforcing their independence and ethics by signing the Code of Ethics as follows:
Every member has the professional responsibility of fair dealing towards the member's clients, past and present, fellow members, and the general public.
Every member has the professional responsibility of adhering to generally accepted standards of accuracy, truth and good taste at all times.
No member shall represent conflicting or competing interests, nor shall be placed in a position where the member's interest is, or may be in conflict with duty to the client.
Each member shall safeguard the confidences of both present and former clients, and shall not accept retainers which may involve the disclosure or use of these confidences to the disadvantage or prejudice of such clients.
No member shall intentionally disseminate false or misleading information, and each member is obligated to use as much care as is humanly possible to avoid dissemination of false or misleading information.
No member shall intentionally injure the professional reputation or practice of another member. However, if a member has evidence that another member has been guilty of unethical, illegal or unfair practices, including practices in violation of this Code, the member is obligated to present the information to the proper authorities of the Society for action in accordance with the procedure set forth in the bylaws.
No member shall accept fees, commissions, or any other valuable consideration in connection with those services from anyone other than the member's client.
Each member shall, prior to the commencement of the services to be performed, make the client fully aware of the fee structure, and all associated costs.
It is imperative that no member should be in conflict by retaining an ownership or partnership interest in, or be an employee of, any company selling or leasing telecommunications products or transmission services.
A member shall, as soon as possible, sever the relationship with any organization when the member knows or should know that continuing the relationship would require the member to conduct himself contrary to the good conduct principles of this Code.
Get your no-obligation consultation now!
Or call us at 800-388-9088

GL Voice Solutions Inc.
was founded in 2003 to help businesses with their voice and data communications. Since our inception, we have helped businesses from a broad spectrum of sizes and industries lower and control infrastructure costs and successfully deploy communications technology solutions.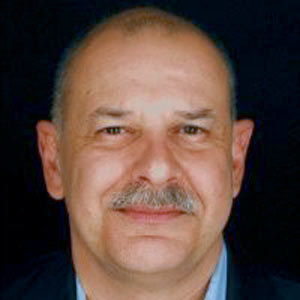 Gary Lisbon
President & CEO
Gary Lisbon has been a strong and reliable business partner for his clients, saving them hundreds of thousands of dollars over the years.
Gary gained telecom experience from working with top telecom companies, with over three decades experience in the field.
Gary is an avid believer in doing the job right that suits the customer's needs best. He doesn't go out of his way to up sell you options, instead, he focuses on your needs and cost saving measures wherever possible. In the end, he produces results that surpass expectations.
✉
PO Box 71
Gilbertsville, PA 19525
☏
800-388-9088
Fax: 610-327-3834